Schedule

Snowlit tries to stream at least 2-3 days a week, but this can vary, and the schedule is always subject to change. Schedule changes, including delays or cancellations, are always announced on Snowlit's Twitter and/or on her Discord server. Streams are 2-3 hours in length, unless it's an event stream or otherwise stated. The times listed below are in Pacific Time.
| Sunday | Monday | Tuesday | Wednesday | Thursday | Friday | Saturday |
| --- | --- | --- | --- | --- | --- | --- |
| NO STREAM | NO STREAM | NO STREAM | NO STREAM | 5:30 PM | OPTIONAL STREAM | OPTIONAL STREAM |
Sunday: NO STREAM
Monday: NO STREAM
Tuesday: NO STREAM
Wednesday: NO STREAM
Thursday: 5:30 PM
Friday: OPTIONAL STREAM
Saturday: OPTIONAL STREAM
---
Games
These are the games you'll find that Snowlit has either completed on stream, is working on completing, continues to play on- or off-stream, or will be playing in the near future. The lists will be updated as progress is made.
* Note: Games that are currently being played or are a priority are highlighted. (Last Updated: 7/10/2023)
COMPLETED ON STREAM

A Plague Tale: Innocence
ABZU
Assassin's Creed 2
Assassin's Creed: Brotherhood
Assassin's Creed IV: Black Flag
Assassin's Creed: Syndicate
Assassin's Creed: Origins
Assassin's Creed: Odyssey (platinum trophy) + All DLCs
Bayonetta 2 (Switch version)
Bayonetta (Switch version)
Bendy and the Ink Machine
Beyond: Two Souls
Bioshock 1
Bioshock 2
Bloodborne (202 total deaths, solo, platinum trophy)
Borderlands 2
Brothers: A Tale of Two Sons (Switch Version)
Control
Dark Souls
Dark Souls 3 + both DLCs
Deadly Premonition
Death Stranding
Detroit: Become Human
Devil May Cry (Devil May Cry HD Collection)
Devil May Cry 2 (Devil May Cry HD Collection)
Devil May Cry 3 (Devil May Cry HD Collection)
Devil May Cry 4
Devil May Cry 5
Dishonored (no kill)
Fallout 3
Fallout 4
Fallout 4 - sneak sniper on very hard difficulty (2nd playthrough)
Fallout: New Vegas
Final Fantasy VII (Remaster)
Final Fantasy VII Remake
Final Fantasy VIII (Remaster)
Final Fantasy XV + DLCs
God of War 4 (100% & Platinum Trophy)
Grand Theft Auto V (Story Campaign)
GreedFall
Heavy Rain
Hellblade: Senua's Sacrifice
Hollow Knight
Horizon Zero Dawn (100% + platinum trophy)
Horizon Zero Dawn: The Frozen Wilds DLC
Journey
Kingdom Hearts Final Mix (from KH 1.5+2.5 Remix)
Kingdom Hearts: Birth By Sleep (from KH 1.5+2.5 Remix)
Kingdom Hearts 2 Final Mix (from KH 1.5+2.5 Remix)
Kingdom Hearts 3 (+ platinum trophy)
Kirby Star Allies
Layers of Fear 2 (Halloween 2019)
Layers of Fear
Life Is Strange
Little Nightmares
Marvel's Spider-Man (platinum trophy + 100% DLCs)
Metro 2033 (Redux)
Metro Exodus
Metro: Last Light (Redux)
NieR Automata (Route A ending)
Octodad: Dadliest Catch
Octopath Traveler
Okami HD Remaster
Ori and the Blind Forest
Ori and the Will of the Wisps
Pokemon: Let's Go, Eevee!
Portal 1
Portal 2
Red Dead Redemption 2
Resident Evil 2 (Remake - Leon A Playthrough)
Resident Evil 7 biohazard
Rise of the Tomb Raider
Sekiro: Shadows Die Twice (All Endings)
Shadow of the Colossus (Remaster)
Shadow of the Tomb Raider
South Park: The Stick of Truth
Star Wars Jedi: Fallen Order
Super Mario Odyssey
SUPERHOT
Telltale's The Walking Dead
Telltale's The Walking Dead: Season Two
Telltale's The Walking Dead: A New Frontier
Telltale's The Walking Dead: The Final Season
Erica
The Dark Pictures Anthology: Man of Medan (Halloween 2019)
The Dark Pictures Anthology: Little Hope (Halloween 2020)
The Elder Scrolls V: Skyrim
The Last Guardian
The Last of Us (PS4 Remaster) + Left Behind DLC
The Legend of Zelda: A Link to the Past
The Legend of Zelda: Breath of the Wild
The Legend of Zelda: Link's Awakening (Nintendo Switch)
The Witcher 3: Wild Hunt (Blood & Broken Bones difficulty, enemy upscale)
The Wolf Among Us
To The Moon
Tomb Raider: Definitive Edition (100%)
Transistor
Uncharted 2: Among Thieves (from Uncharted: The Nathan Drake Collection)
Uncharted 3: Drake's Deception (from Uncharted: The Nathan Drake Collection)
Uncharted 4: A Thief's End
Uncharted: Drake's Fortune (from Uncharted: The Nathan Drake Collection)
Uncharted: The Lost Legacy
Uncharted: The Nathan Drake Collection
Unravel
Until Dawn (Halloween 2017)
The Last of Us Part II
Deadly Premonition 2
GRIS
Ghost of Tsushima (+ plat trophy)
Yakuza 0
Yakuza Kiwami
Resident Evil 3 Remake (Halloween 2020)
Pokémon Shield
Demon's Souls (PS5) + platinum trophy
Spider-Man: Miles Morales (+ platinum trophy)
Hitman 1 (Hitman 3 All Access Pass)
Hitman 2 (Hitman 3 All Access Pass)
Yakuza Kiwami 2
Hitman 3
Yakuza 3
Quantum Break
Yakuza 4
It Takes Two
Final Fantasy VII Remake: Episode INTERmission
Twelve Minutes
Immortals Fenyx Rising (+ All DLCs and platinum trophy)
Kena: Bridge of Spirits
Diablo Immortal
Death's Door
Sifu

IN PROGRESS

The Legend of Zelda: Tears of the Kingdom
Star Wars Jedi: Survivor
Yakuza 5
Horizon Forbidden West
Elden Ring
ONGOING (EITHER ON- OR OFF-STREAM)

Pokémon Legends: Arceus
Animal Crossing: New Horizons
Heroes of the Storm
Pokémon Brilliant Diamond/Shining Pearl

GAME BACKLOG

Assassin's Creed Mirage
Like A Dragon: Infinite Wealth
Like A Dragon Gaiden: The Man Who Erased His Name
Octopath Traveler 2
Super Mario RPG (for Nintendo Switch)
Yakuza: Like A Dragon
Yakuza 6: The Song of Life
The Legend of Zelda: Skyward Sword HD
Mass Effect Legendary Edition
Judgment
Lost Judgment
Ratchet & Clank: Rift Apart
Crisis Core ─Final Fantasy VII─ Reunion
Final Fantasy VII Rebirth
Kirby and the Forgotten Land
Tiny Tina's Wonderlands
Grime
Stories Untold
Boyfriend Dungeon
Black Myth: Wukong
Red Dead Redemption
A Plague Tale: Requiem
Redfall
Starfield
Somerville
Final Fantasy Pixel Remaster
Eiyuden Chronicle: Rising
Eiyuden Chronicle: Hundred Heroes
Biomutant
Super Mario 3D All-Stars
Life is Strange: True Colors
Hyrule Warriors: Age of Calamity
Hades
Final Fantasy XVI
God of War: Ragnarok
Hollow Knight: Silksong
Babylon's Fall
The Wolf Among Us 2
Senua's Saga: Hellblade II
Dragon Age: Origins
My Memory of Us
Fire Emblem: Three Houses
Unravel Two
SOMA
Far Cry 5
Bayonetta 3
What Remains of Edith Finch
LIMBO
INSIDE
Final Fantasy XII: Zodiac Age
A Story About My Uncle
Pyre
Wolfenstein: The New Order
Wolfenstein: The Old Blood
Wolfenstein II: The New Colossus
Assassin's Creed: Rogue (Remaster)
Dragon Quest XI
Assassin's Creed Liberation Remastered
Assassin's Creed III
Yoshi's Crafted World
Final Fantasy Crystal Chronicles Remastered
A Hat in Time
The Last Campfire
Super Mario Bros. U Deluxe
Ratchet & Clank (PS4)
Cyberpunk 2077
Project Athia/Forspoken
Stray
Solar Ash
Little Devil Inside
Deathloop
Assassin's Creed Unity
Crash Bandicoot 4: It's About Time
Shady Part of Me
Little Nightmares 2
Dragon Age 4
Crimson Desert
Season
The Pathless
---

In-Depth Chat Rules

Respect EVERYONE in the stream, including Snowlit, chat moderators, and other viewers. Racism, sexism, homophobia, transphobia, and other insults are not tolerated and will result in bans.
No trolling. Snowlit typically ignores trolly behavior, and you may get a warning/purge.
No spoilers (this includes fake/joke spoilers), no backseat-gaming. No hints, no suggestions, no advice on any of Snowlit's first/blind playthroughs of games (unless Snowlit directly asks for help, or unless otherwise stated).
No advertising of any sort, whether it's yours or others', whether it's direct or indirect. Don't mention your or anyone else's stream unless Snowlit asks you first about it.
Don't use Snowlit's stream for trading or soliciting of any sort (i.e., Pokémon, ACNH turnip prices, etc). It detracts from the stream content and is disrespectful.

Refrain from unnecessary spamming and from abusing capslock.
Keep it English only so that everyone can understand one another.
Don't talk about potentially sensitive topics (politics, religion, etc.).
Ask a mod before posting a link. It must be relevant to the discussion at hand, or it will be denied/purged.
Don't talk about your age. Don't even joke about it.
Do not argue with the chat moderators about any bans/purges/timeouts. Just relax and move on.
Do not beg to be gifted a sub, whether directly or indirectly. Do not talk about being a sub or non-sub; do not mention wanting to sub. There is never a need to do so, as it comes off as begging to be gifted one.
---
Extra Support
Tips
Another way to support the stream beyond just watching is by tipping! Tips are never required but are super appreciated. Special thank you to anyone who has ever tipped any amount!
You can go here to send a tip to Snowlit using her StreamElements tipping page!
Tips sent to Snowlit via her StreamElements tipping page are:
Final and non-refundable;
For the entertainment provided in Snowlit's stream; and
Not in exchange for any favors, services, goods, nor any special treatment.
By sending a tip to Snowlit, regardless of amount, you as the sender acknowledge that you are the rightful owner of the funds being sent, and that you are willingly tipping for the entertainment Snowlit provides. Please only tip if you can afford to do so. (Please keep tips to US Dollars only; other currencies require me to claim them = no on-stream alerts!)
Ko-fi
Another way to support is by tipping via Ko-fi! Ko-fi is a platform similar to Patreon, which allows people to support their favorite creators with the idea that you're buying them a coffee. PayPal is still required, but Snowlit will not have on-stream alerts for Ko-fi, so this is a great method for those who want to support extra without all of the fanfare! The same rules stated above for tips also apply for "coffees" sent via Ko-fi.
Bits
ALTERNATIVE WAY TO SUPPORT: Twitch Cheering with Bits! Cheering Bits in my chat will set off on-stream alerts. Bits can be acquired by purchase through Amazon, PayPal, or by watching ads.
---

The Snowy Mods

Batch_
Hello! I'm a Soulsborne enthusiast, and I write code for a living. Twitch is neat. Isn't that right, Zach?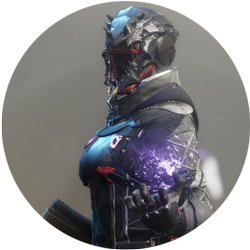 HotshotGNX
Hai everybody! I'm Hotshot, full-time Guardian, part-time player of dem other vidya games out there. Oh, and Twitch is my second home.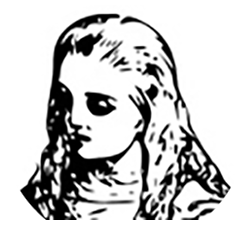 Lady___Alice
Hi! I'm Lady Alice, founder and president of the Majima-san fanclub, I drink too much coffee for my own good and I hate puns.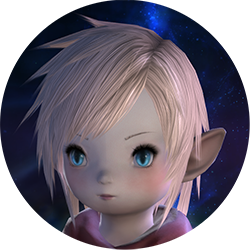 Quioraa
Quioraa (Key-Aura): Lalafell, Exile, Guardian. Addicted to & fueled by Arizona Tea.
---
Credits & Thanks!
Bit emotes - Evil, Hungry, Jam: Thaimoon
BTTV emotes - Beer, Turt: Emy
BTTV emotes - Rage, Luv, Tears: Jinhii
BTTV/Bit emotes - Lewd, Gasp: Jinko
BTTV/Bit emotes - Pounce: Rosedoodles
BTTV/Bit emotes - Cute, S, Treasure, Drool, Cool: PistachiBow
BTTV/Bit emotes - Donut, Nom, BOOP, ITY, Pet: Cesela
Twitch channel panels: Ze_Ocelot
Logo: Avalonstar
Custom cheermotes: CalpicoCat
Custom bit badges: Ze_Ocelot
Custom emote gifs: Capownz
Custom sub alert gif: MetagameMike
Music: Pretzel Rocks (Premium)
Other Sound Effects/Alert Sounds: ZapSplat
Clapperboard Icon: Flaticon
Website Graphics: Ze_Ocelot
Website: LarriLayla